Mirrie Line
???. MIRRIE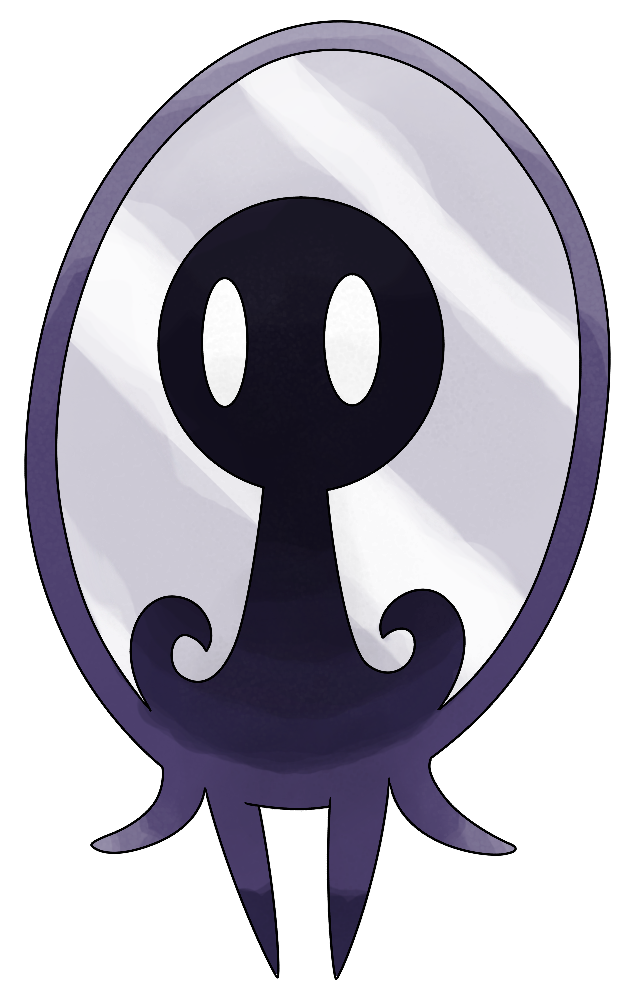 TM List:
Psyshock
Calm Mind
Toxic
Hidden Power
Light Screen
Protect
Safeguard
Frustration
Return
Psychic
Shadow Ball
Double Team
Reflect
Torment
Facade
Rest
Attract
Thief
Flash
Psych Up
Dream Eater
Swagger
Sleep Talk
Substitute
Flash Cannon
Trick Room
Dazzling Gleam
Confide
Thunder Wave

Level Up Moves
1 Charm
1 Fairy Wind
7 Psywave
10 Attract
14 Confusion
17 Reflect
21 Captivate
24 Psybeam
28 Dazzling Gleam
31 Mirror Shot
35 Moonblast
42 Mirror Coat
45 Psychic
49 Mirror Move
Tutor Moves:
Helping Hand, Covet, Spite, After You, Ally Switch, Hex
Role Play, Trick, Magic Coat, Magic Room, Wonder Room
Stats:
Hit Points: 6
Attack: 2
Defense: 5
Special Attack: 7
Special Defense: 9
Speed: 6
Name: Mirrie
Type: Psychic/Fairy
Basic Ability: Mirror, Mirror
Adv Ability 1: Clear Body
Adv Ability 2: Magic Bounce
Adv Ability 3: Telepathy
High Ability: Fairest of All
Move: Spook
Type: Ghost
Frequency: At-Will
AC: 2
Damage Base 3: 1d6+5 / 9
Class: Special
Range: 6, 1 Target
Effect: Spook Flinches the target on 15+. Once per
scene, if the target is unaware of the user's presence,
Astonish automatically Flinches the target.
Contest Type: Smart
Contest Effect: Steady Performance
Ability: Mirror, Mirror
Static
Effect: Connection - Attract. The user with this ability can use Attract or Captivate as if they were the targets opposite gender. In addition, Infatuation is handled differently with Mirrie and Reflectre. It now reads:
Core:
Infatuation: Save Check at the beginning of the turn. Cannot target the Pokemon or Trainer that Infatuated you. 19+ cured of infatuation.
Feb Playtest:
Infatuation: Infatuated users take a -5 penalty on all Damage Rolls that do not include their Crush as a target. For determining Damage Rolls that do include their Crush as a target, the Infatuated target's Attack and Special Attack are halved and the target resists the damage by one step. The user is cured of Infatuation with a Save Check of 16+ made at end of turn.
Ability: Fairest of All
At-Will - Free Action
Trigger: You hit with Attract or Captivate
Effect: Connection - Attract. Once per Scene per Move, the following Moves may be used as if they had the following bonuses:
- Attract: Attract's target is Infatuated and Confused
- Captivate: Captivate's Target is Suppressed.
Evolution:
1 - Mirrie
2 - Reflectre Dusk Stone
Height : 0' 6" / 0.16m (Small)
Weight : 0.4 lbs. / 0.18kg (1)
Gender Ratio: No Gender
Egg Group: Indeterminate
Average Hatch Rate: 10 days
Diet : Nullivore
Habitat : Urban
Capability List: Overland 3, Levitate 4, Jump 1/1, Power 1, Naturewalk (Urban), Underdog, Dead Silent, Invisibility
Skill List: Athl 1d6, Acro 1d6, Combat 2d6, Stealth 3d6, Percep 4d6, Focus 4d6
---
???. REFLECTRE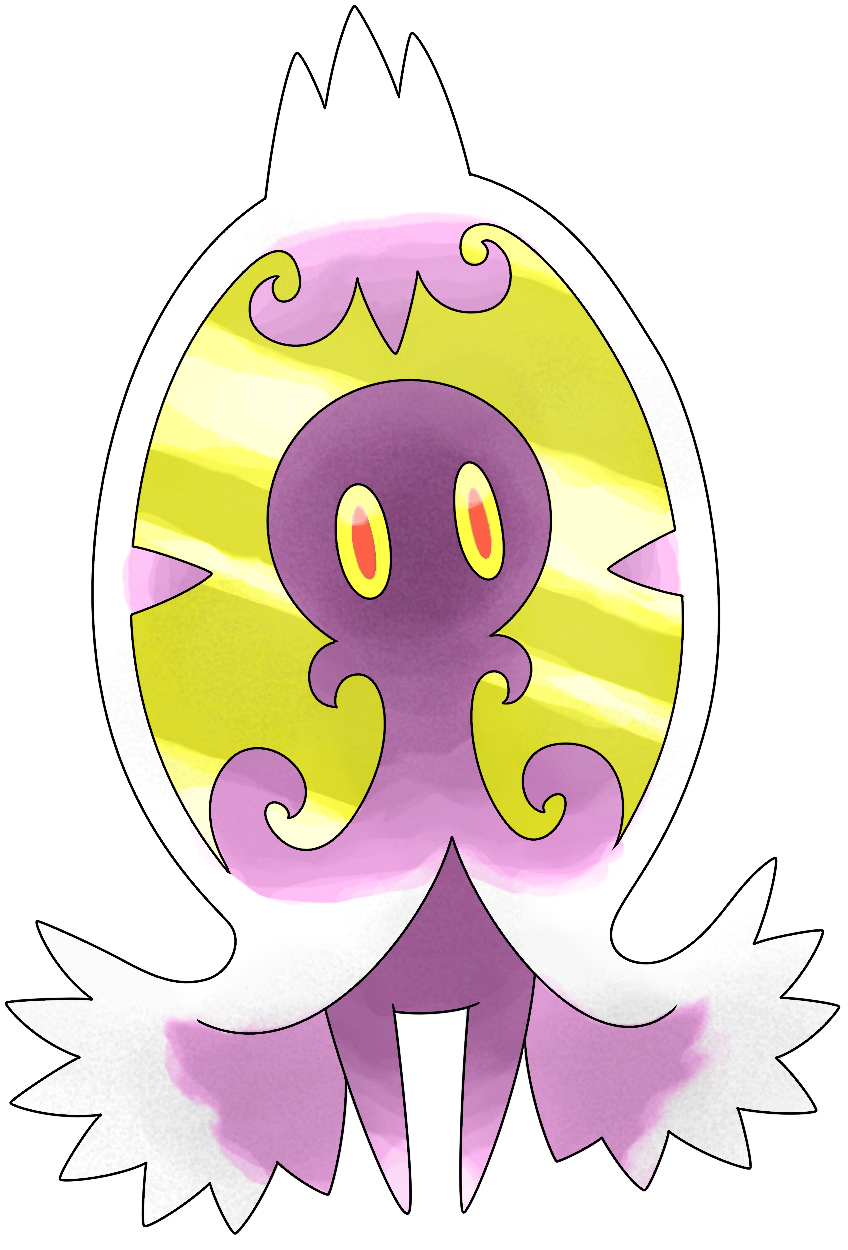 TM List:
Psyshock
Calm Mind
Toxic
Hidden Power
Light Screen
Protect
Safeguard
Frustration
Return
Psychic
Shadow Ball
Double Team
Reflect
Torment
Hyper Beam
Facade
Rest
Attract
Thief
Flash
Psych Up
Dream Eater
Swagger
Sleep Talk
Substitute
Flash Cannon
Trick Room
Dazzling Gleam
Confide
Thunder Wave

Level Up Moves
1 Charm
1 Psywave
7 Fairy Wind
10 Attract
14 Confusion
17 Reflect
21 Captivate
24 Psybeam
28 Dazzling Gleam
31 Mirror Shot
35 Moonblast
42 Mirror Coat
45 Psychic
49 Mirror Move
Tutor Moves:
Helping Hand, Covet, Spite, After You, Ally Switch, Hex
Role Play, Trick, Magic Coat, Magic Room, Wonder Room
Stats:
Hit Points: 8
Attack: 3
Defense: 6
Special Attack: 10
Special Defense: 14
Speed: 8
Type: Psychic/Fairy
Basic Ability 1: Mirror, Mirror
Adv Ability 1: Clear Body
Adv Ability 2: Magic Bounce
Adv Ability 3: Illusion
High Ability: Fairest of All
Evolution:
1 - Mirrie
2 - Reflectre Dusk Stone
Height : 3'4" / 1.02m (Small)
Weight : 1.4 lbs / 0.64 kg (1)
Gender Ratio: No Gender
Egg Group: Indeterminate
Diet : Nullivore
Habitat : Urban
Capability List: Overland 4, Levitate 5, Jump 1/1, Power 1, Naturewalk (Urban), Dead Silent, Invisibility, Illusionist
Skill List: Athl 1d6, Acro 1d6, Combat 2d6, Stealth 3d6, Percep 4d6+2, Focus 4d6+3
page revision: 11, last edited: 18 Jan 2019 02:20